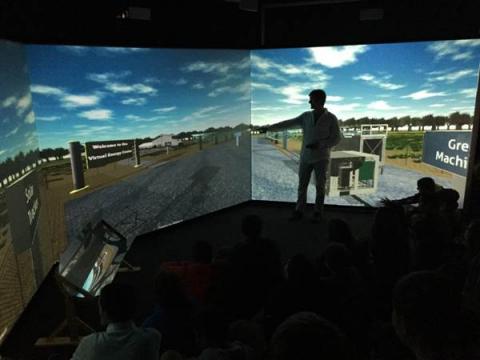 The Virtual Reality Lab located in Rougeou Hall, room 212, is a both a research lab and a resource for Mechanical Engineering students and faculty who have engineering models they would like to visualize.
VR Lab personnel supervised by Dr. Terry Chambers can assist students and faculty to convert a 3D CAD model they are studying into a form that can be viewed in the three wall 150 inch screen CAVE environment, or in the fully immersive Oculus Rift headset.
Projects
The most recent project is the development of a fully immersive virtual reality application designed to educate high schools students regarding solar energy.